Immersia Studio is a certified
training organization

!
Our formula qualifies as training eligible under the 1% rule.
Training eligible for Services Québec subsidies.
Go on an Adventure!
Imagine yourself for a moment... on a trip, in the heart of the Peruvian mountains with your work colleagues. A bus is waiting for you for to go on an excursion towards the vestiges of the temple of an ancient civilization... The people of Gayanda.
On the way, the road is steep and the turns are tight. Suddenly, the bus goes off the road and... discover the rest during your next Teambuilding...
Your bus is waiting for you... are you ready?
What is Immersia Connect?
It is a network architecture that allows us to virtually connect different users with the help of virtual reality headsets. It is a simulator where participants are technologically and virtually connected.
However, the focus is on living and feeling within the experience which solicits the commitment and involvement of participants.
By soliciting feelings, the emotions experienced serve as an anchor for the learning proposed by the trainer who accompanies the team at all times, both virtually and in real life in the feedback phases.
Simulation

Emotion

Action
The Game Master
A continuous presence and coaching during the experience.
During the virtual sessions and during the feedback phases, the trainer accompanies you in your Team Building experience.
Acting as the game master in the virtual experience, he or she acts as a guide and has full authority to facilitate the team's success. At the mercy of his mood or the strategy he sometimes recommends, he may well decide to facilitate failure to better succeed...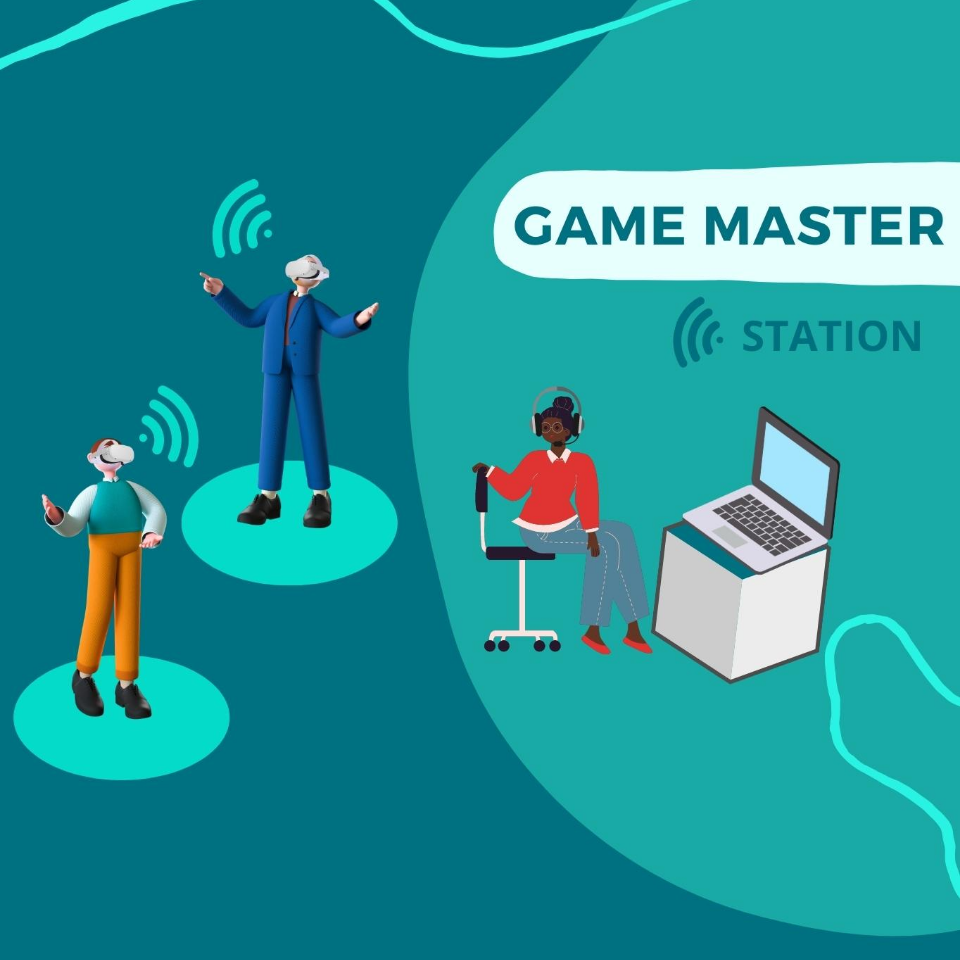 The Main Themes
Collaboration

Communication

Commitment and Involvement

Trust and Confidence

Caring Leadership

Mental Health at Work
Types of Support
Cohesion
Animation - Experience - Teambuilding
Summary needs assessment
Feedback with the participants
Consolidation
Facilitation - Experience - Teambuilding
In-depth analysis of the need
Determination of the theme and targeted skills
Feedback with participants
Transformation
Learning path
Animation - Experience - Teambuilding
Analysis of the need
Selection of the targeted theme and skills
Customization of the coaching approach
Feedback with participants
Combination of learning workshops
Some examples of clients
Classcraft

Bravad

St-Georges Structures et Civil